The bill is dead. The Republicans conceded gracelessly after a pic from the Senate floor circulated showing that the official printed minutes indicated the vote had occurred AFTER the midnight deadline. That official record was briefly entered into the online record, screen capped, and then changed online to before midnight -- these images circulated too.
The speaker for the Republican concession called the brave men and women who risked arrest with their cheers -- CHEERS, not threats -- "unruly".
You would have to be monumentally out of touch with Texas culture to not realize that isn't the insult they seem to think it is. But then, you would have to be monumentally out of touch with Texans to not realize or care how unpopular this bill was.
Unruly. Uncharitable. Indecorous. That's what they call me now. Fine. Let me add a word of my own: Unshakable.
I'll have a much longer post up soon on what happened last night because I really want to detail what I saw when I watched (from before 11 am to after midnight), which much the mainstream media
isn't
reporting because they
didn't
watch. In the meantime, HUGE hat-tip to
Kristy
who stayed up all night when I couldn't. You are an amazing lady.
Update
:
Here
is a decent story about how the Republicans tried to win by cheating.
Initially, Republicans insisted they had started voting before midnight, but official computer records and printouts showed the vote took place on Wednesday, but had been changed to read Tuesday. Senators then convened for a private meeting, after which Dewhurst acknowledged that the vote had been derailed.
And I saw it happen. I saw the screencap when the vote times went up online, and I saw the new screencap after they altered the online record. And I saw the picture of the official printed record, snapped on the Senate floor. It is
vitally important
that the takeaway from last night
isn't
"no phones or recording devices on the Senate floor". Democracy worked today because we dragged it into the light and WATCHED IT. Over 120,000 of us.
While CNN talked about muffins.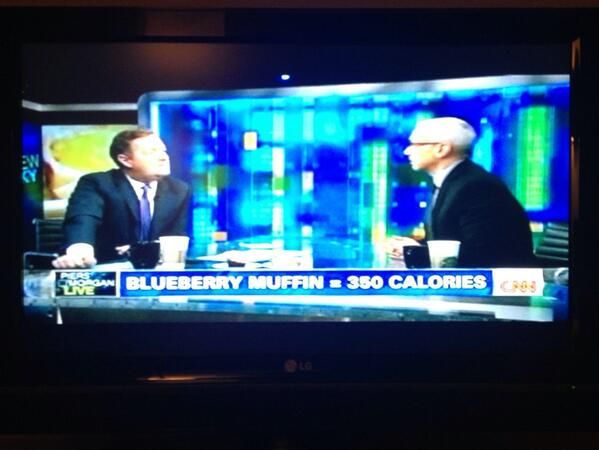 [Photo via Elizabeth Plank.]